"I have great respect for those embarking on this healing journey and feel honored by those who trust us to join them on it. My husband and I are committed to creating a safe and welcoming environment in our community for families to receive support and continue to do our best to meet the mental health needs of our community."Adelina's therapeutic approach is built on her extensive experience with Violet Oaklander's Gestalt model of Play/Art therapy, family systems, and Reflective Parenting practice.Her roles as a school counselor, child therapist, reflective parenting facilitator, family therapist, clinical supervisor, and clinical director have given her a wide breadth of experience. Her practice integrates mindfulness, somatic experiencing, and strength-based methods to help clients build a more whole sense of self.
Licensed Marriage and Family Therapist #52767
Masters degree in Marriage and Family Therapy from the University of Southern California
Trained at Maple Counseling Center in Beverly Hills, CA
Extensively trained in the Violet Oaklander Model of Gestalt Play Therapy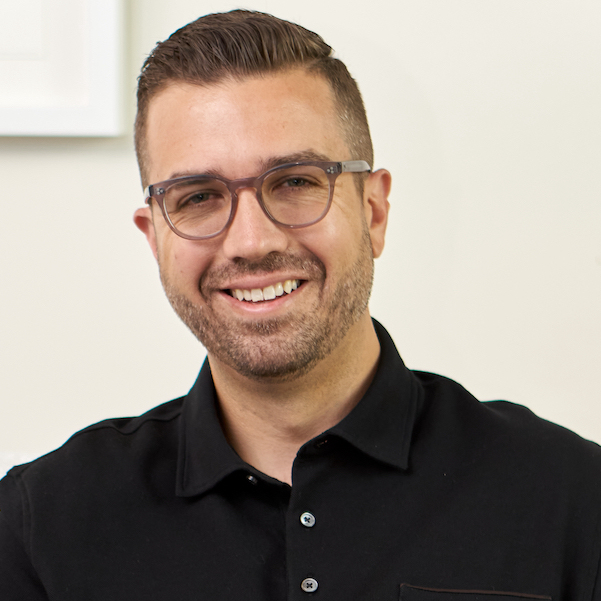 "Like many of us as therapists, I consider myself a wounded healer. Growing up, I was very blessed, but also really struggled. While I do not pretend to know what it is like for all of the people we serve, I do know how important the work is and how essential it is for everyone to feel that there is a place to go and feel supported."Dr. Brisbois was born and raised in the Conejo Valley and attended the schools of the Las Virgenes Unified School District and returned to the area to raise children with his wife Adelina, Clinical Director at Engage Treatment, and continue the legacy of offering his hometown community's youth a service that did not exist when he grew up.
Licensed Clinical Psychologist #32519
Family Therapist, Parent Educator, and Private Practice Clinician
Bachelors in Psychology from University of California Berkeley, Masters & Doctorate in Clinical Psychology from Antioch University Santa Barbara
Trained at the Maple Counseling Center in Beverly Hills, Gateways Hospital in Echo Park, Occidental College in Eagle Rock, and Calabasas Behavioral Health
Extensively trained in and wrote his Doctoral Dissertation on the Violet Oaklander Model of Gestalt Play Therapy
"I am proud to be a part of an environment that fosters integrity, respect, and collaboration with clients and colleagues. It is imperative that our clients have proper support, coping strategies, symptom education, and that we help them not just get by, but become more resilient in the face of adversity, an inevitable part of life."
Dr. Feeley attended Amherst College, Boston University School of Medicine, and then completed his Psychiatric residency and addiction psychiatry fellowship at Yale, where he also served as Chief resident. He chose to specialize in Psychiatry because he enjoys the art of it as much as the science. He specializes in the treatment of depression, bipolar, anxiety, PTSD, OCD, and a range of addictive disorders.
Before becoming a Medical Director for Engage, Dr. Feeley worked as an outpatient attending psychiatrist for Calabasas Behavioral Health and MindPath Health. He had also previously spent a couple of years working as a Psychiatric Emergency Room attending while at Yale.
Dr. Feeley is a passionate practitioner and truly embodies the Engage Treatment values. He has authored 10 peer-reviewed publications, addressing psychiatric disorders, addiction, medications, wellness, and the role of hormones in health.
Board-Certified General Adult and Addiction Psychiatrist #A147533
Psychiatry Residency training and Addiction Psychiatry Fellowship at Yale
Over 15 years of utilizing and teaching meditation as part of his practice
"I practiced pediatrics in Ventura County beginning in 1996.  I loved the relationships I developed with my patients and their families, yet I struggled to know how to help them with mental health issues.  They were basically inaccessible for pediatric patients.  I decided that I could make a difference.  In 2013, I closed my pediatric practice to train in child and adolescent psychiatry."Dr. Shaw has returned to Ventura County to help make mental health services more accessible and to support her pediatric colleagues.  She brought together pediatricians with local mental health professionals to form the Pediatric Mental Health Collaborative.  She understands pediatric mental health as a mother, pediatrician and a psychiatrist.  She met Blake and Adelina through the Pediatric Mental Health Collaborative and is excited to be joining them and share their vision to provide accessible, collaborative services to their clients and their families.
Board-Certified in Pediatrics, Psychiatry, and Child & Adolescent Psychiatry #G 81280
MD from UC Irvine in 1993, followed by Residency in Pediatrics
Practiced pediatrics in Ventura County from 1996-2013
Trained in Psychiatry and Child & Adolescent Psychiatry at the Medical College of GA
Actively involved in organized medicine to advocate for patients and the professionals who care for them
"My approach relies first on providing a safe space for anyone to explore, talk about and work through their feelings while feeling accepted."With over 14 years as a critical care nurse and early childhood educator, Peggy knows that Engage's mission is vital. As an LMFT, she ran a private practice serving families, children, individuals, and couples from all social and economic backgrounds, before joining the Engage Team. With us, she uses her experience in psychodynamics, psychoanalysis, and attachment theory to help families heal, learn and grow.
Licensed Marriage and Family Therapist #46207
Masters in clinical psychology with a specialty in child studies from Antioch University
Doctorate in Psychoanalysis from the Los Angeles Institute for Psychoanalytic Studies
Family Therapist and instructor in Infant and Child Development at LAISPS
Level Three Supervisor and Facilitator for Reflective Parenting Groups
"I have always had a passion for helping others. I believe my role here allows me to better serve the public, and to help build a compassionate community within the mental health field."As Director of Clinical Care Coordinator and Training at Engage, there isn't much that happens at Engage without Megan being a part of it. Her passion and skills grew from an extensive history of working with children, teens, and young adults with an emphasis on substance abuse, cognitive disorders, and eating disorders.Before joining Engage, Megan developed a social skills and mental health program for the Las Virgenes school district, offering supportive services within the school environment to our younger generation. Megan continues to provide family and individual therapy.
Licensed Marriage and Family Therapist #106159
Bachelors in Family Studies from California State University
Masters in Marriage and Family Therapy from Pepperdine University
"I'm passionate about supporting the next generation in developing greater self-awareness, higher emotional intelligence, and overall better relationships. I strongly feel that is what contributes to making the world a better place to live in."As our Director of Admissions, Danielle is often the first point of contact when families reach out to Engage. She is compassionate and enthusiastic in identifying and recommending services for families in need of help. Danielle is a family therapist and parent educator, working one-on-one with our clients every day.
Licensed Marriage and Family Therapist #120240
Masters Degree in Clinical Psychology from Antioch University of Los Angeles
Trained in Yoga Therapy through Loyola Marymount University.
"Throughout my childhood, I experienced a lot of anxiety, self-doubt, and did not have the tools to be able to self-regulate and be confident in myself and in my experiences. My hope is to bring more security and connection to the kids in our community so that they can develop a strong sense of self and feel connected to their peers and their families."
Tasha's passion for creating a safe and nurturing environment for teens and children started out in facilitating the IOP program for teens. She continues to support creating an engaging environment with the creative, and evidenced based curriculum she creates for the groups.
Licensed Marriage and Family Therapist #129159

Masters in Clinical Psychology with an Emphasis in Marriage and Family Therapy
"I remember struggling with my own identity and feelings of depression as a teenager and young adult, and is why I feel so passionate about creating a safe space where people can be who they are." 
Amanda connects with clients through a range of emotional depth and lighthearted humor, inviting all emotional expressions and outlets. As both a curriculum developer and therapist, Amanda's creativity gives her a unique ability to  think outside the box, integrating various therapeutic modalities such as Positive Psychology, DBT Informed Skills, and CBT Skills, tailoring them to support each client's or group's unique needs.Through a trauma informed lens and strength approach model, Amanda works collaboratively with individuals to enhance self-expression, feelings of connection, and recognition of self-worth. 
Licensed Marriage and Family Therapist #

132262

Curriculum Coordinator, Group Therapist, and Individual Therapist

Masters in Counseling Psychology from Humboldt  State University

California State Teaching Credential from Antioch Santa Barbara

Bachelors in English Literature from UCSB 
"Change is hard and I believe feeling accepted where you are is the first step. I want to create a safe, nonjudgmental space for young people to look deeper within themselves and find strength in vulnerability."
Julia has training in cognitive behavioral and family systems therapy and uses an integrative approach to meet the unique needs of each client. Julia currently co-facilitates our Teen IOP Group Program.
PsyD, Clinical Psychology, Alliant International University
Registered Psychological Associate PSB #94026657 under the supervision of Dr. Blake Brisbois, Licensed Clinical Psychologist
"I believe that it takes an immense amount of courage to ask for help when you, or someone you care about, is struggling. I have been passionate about helping others from a young age and view my career as a calling to aid and fulfill members of my community by cultivating feelings of acceptance, hope, and self-compassion."Brenna's desire for helping others stems from a history of working with children, teens, and young adults with an emphasis on trauma, mood disorders, and chronic illnesses. Brenna currently facilitates our Young Adult IOP Group Program as well as works one-on-one with clients individually.
Registered Associate Marriage and Family Therapist, AMFT #122943 under supervision of Megan Stevens, LMFT #106159
Masters Degree in Counseling Psychology from Cal Lutheran University
"I feel blessed being able to assist in the growth and change of young people whose paths are all unique, yet interconnected with others, often including their families and peers. Change is inevitable and I myself have always been fascinated by how that can be influenced and experienced when one receives well-timed and proportioned support".As a case coordinator for the young adult's program, Luke works collaboratively with each client's support system and their treatment team. Luke meets each individual with empathy and guides them in acquiring the skill set they need, enabling them to tackle challenges often imposed by the dynamic life stage they are in. Luke works by forging humanistic and collaborative relationships with his clients, drawing from evidence-based and strength-focused approaches.
Registered Associate Marriage and Family Therapist #125054 under the supervision of Megan Stevens, Licensed Marriage and Family Therapist #106159
M.S. in Counseling with an emphasis on Marriage and Family Therapy from California State University, Northridge.
"Supporting children and families through life's many obstacles is my passion. I believe deeply in the ability of people to heal through connection, community and commitment to their mental health journey."
Susie
's background in creative media and project management has provided her with the skills for facilitating balance when emotions run high. 
Susie
's training in cognitive behavioral, trauma focused and solution focused therapies give her an integrative approach that centers her clients as the expert of their own lives. 
Susie
 is committed to seeing clients holistically and taking their unique experiences into account when determining the therapeutic approach. As a mother, 
Susie
 believes wholeheartedly in the importance of supporting children to become resilient and secure adults capable of having fulfilling and emotionally connected lives.
Bachelor's degree in International Studies from the University of North Texas, Denton, TX
Master's degree in Clinical Psychology from Antioch University, Los Angeles, CA
Registered Associate Marriage and Family Therapist, CA #130439
Supervised by Licensed Marriage and Family Therapist
Trained at Antioch Community Therapy Services, Los Angeles, CA
"I left the country at nineteen in search of formation and adventure, and return later from the war with clarity that there is no higher calling than that of the healer."My clinical approach is trauma-informed with a focus on power dynamics, judgement-free personal growth, and modeling successful adaption skills for emerging adults. My previous work was with residential care for adults of all ages with serious mental illness, in particular young adults with emerging symptoms to help them live to their highest quality of life.
B.A. Political Science, University of Hawaii at Hilo
M.A. Clinical Psychology, Antioch University
Registered Associate Marriage and Family Therapist #130637 APCC#11101 under the supervision of Dr. Peggy Matson, Licensed Marriage and Family Therapist #46207
"I believe that we all need space to explore, reflect, learn, and grow into our best selves. As a fellow traveler on this path, I am dedicated to providing the encouragement and support needed along the way."Stacey's extensive work with art and music inform her creative therapeutic approach. She is committed to helping people reconnect with joy, hope, curiosity, and courage. With her eclectic training in depth psychology, internal family systems, creative arts therapy, and mindfulness, Stacey loves finding the right tools to meet people's diverse needs.Stacey is aligned with the LGBTQIA+ community and is passionate about advocating for LGBTQIA+ youth and young adults. She is committed to creating spaces where all identities can be safely expressed, explored, and celebrated.
Bachelor's degree in gender studies from The Evergreen State College in Olympia, Washington
Master's degree in Clinical Psychotherapy from Antioch University, Los Angeles (anticipated conferral: March 2022)
Specialization in LGBTQIA+ Affirmative Psychotherapy
Trained at Counseling West under the supervision of Heidi Buckland, Ph.D.
"I view therapy as a collaborative experience as well as a creative one. I have always valued sitting with others and helping them navigate their experiences in service of  finding meaning in their lives and confidence in themselves, and feel that therapy offers a containing environment in which clients can do just that."As a primary therapist and case coordinator for the young adult program, Hailee works closely with clients, parents and the rest of the treatment team to support the client's whole system, rather than a part of the system. Hailee believes that through collaboration there is greater opportunity for understanding, and has cultivated skills to best support this belief through working with children, teenage and adult clients. Hailee is passionate about meeting each client where they are in their own journey, as well as utilizing strength-based approaches to support individuals in fostering agency and confidence to move through life with a better understanding of self.
Bachelor's degree in Drama Studies from Ithaca College, Ithaca, NY
Master's degree in Clinical Psychology specializing in Child Studies from Antioch University, Los Angeles, CA
Trained at Children's Institute Inc.
Supervised by a Licensed Marriage and Family Therapist
Leanna Dennis is the newest member of the Engage admin team. She brings more than 15 years of administration experience to the table - spending the last eight years with a third-party insurance/benefits administration company. Leanna is a California native and earned a bachelor's degree in journalism from Cal State Long Beach, as well as a multiple subject teaching credential from the University of Phoenix. She lives in Agoura Hills with her husband, two teenagers and two dogs.
"I am extremely privileged to be able to work with such a wonderful group of individuals who have a strong passion to help others."
I have worked in many different fields and gained a tremendous amount of experience. I have worked in insurance, collections, and residential and have always loved working with people. I like to help people get the information that they need to be able to make important decisions.
B.A. from San Francisco State University in Psychology with a Minor in Criminal Justice
Masters Degree in Clinical Psychology from California Lutheran University
  2625 Townsgate Road, Suite 210
Westlake Village, California 91361
  805-497-0605
  805-371-4862